Private Ambulance Service
Have you ever had to arrange transport for an elderly or sick person?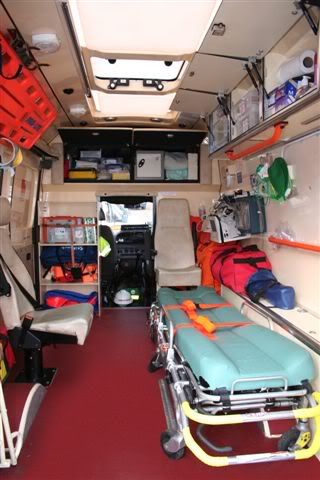 All members of Medical Assistance UK are entitled to use our Private Ambulance Service. Our Gold, Silver, Bronze and Budget Packages all include some patient transportation – and you can also choose it as an 'Additional Option' if you want to add it to a Build Your Own Membership Package. All of our Pay-As-You-Go members can also benefit from the service if they wish to use it.
This means that, if you need to be taken to a local hospital (or a longer distance) your membership will allow you to be conveyed at absolutely no additional cost or for a significantly reduced fee. You can even use your membership to convey a non-member (e.g. a member of your family or a friend) for a fraction of the usual cost!

Basically if you need a professional patient transportation service your membership of Medical Assistance UK will enable you to use one of our fully-equipped private ambulances for any short or long distance road journey. The assignment will either be included in your membership fee or you'll be able to benefit from a generous discount.
Our experienced ambulance personnel are able to convey patients who have a wide range of medical conditions and injuries. Our crews often carry very seriously ill patients (e.g. between hospitals or from their home for urgent admission to hospital) so you will be given an extremely high standard of care.
If needed, we can add additional healthcare professionals (e.g. a nurse) to the crew to ensure that every patient receives a level of care that is appropriate to his or her needs. We also have specialist equipment and vehicles for different types of patient. For instance, overweight patients may be conveyed in a special bariatric ambulance.
Our staff, equipment and vehicles are regularly inspected by senior officers from the NHS ambulance service so you can be 100% sure that MAUK is able to satisfy the specific needs of every patient. The transportation service you will receive will be second-to-none!